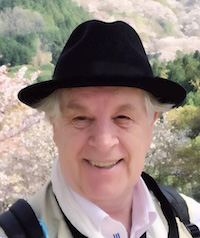 Zichi Lorentz.
Visual Artist.Commentator-Publisher.
Liverpool UK (1952-1971).
London UK (1971-1994).
Japan (1994-).
Present location:Kobe City
My painting galleries are divided according to theme, like abstract. flowers, landscapes, seascapes.
Just some basic notes about my paintings and the different themes.
ISSUU is a great site for publishing your own books and material, which I have used since its beginning.
Abstract Painting Notes
Some info on that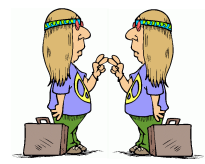 My abstract painting is influenced by several factors.
Abstract Art existed in Japan prior to the Second World War, but after the end of the war, in a time of hardships and mass hunger, many Japanese people, especially artists' rejected everything traditional which was associated with those who had caused massive destruction and death.
Pitt exhibit offers insights into Japanese postwar art "Within Japan, two major trends evolved, according to exhibition catalog essayist Ming Tiampo. "Reportage" painting, based in realism, depicted the horrors of war and postwar society. The other attempted to modernize traditional arts and was epitomized by Genbi, a contemporary art discussion group that focused on abstraction, a forward-looking attitude and an interdisciplinary membership embracing painters and sculptors, calligraphers and flower-arrangement masters."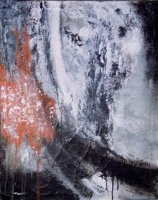 "In 1955, Jiro Yoshihara, an artist and successful industrialist who'd been active in Genbi, formed Gutai, an avant-garde movement that gained international recognition. Its publications were found in Jackson Pollock's studio after his death, and many Western notables, such as John Cage, Robert Rauschenberg and Willem de Kooning, visited the artists in Japan." "Gutai concerns included re-inventing painting -- not eliminating it, which exhibition authors stress is a historic misconception -- through such practices as treating unique venues (nature, the stage) as part of the artwork, and incorporating elements of time and movement. They actively courted print media to spread their ideas."
From Pittsburgh Post-Gazette | The Gutai Manifesto
Recent Exhibition by a Gutai Artist, Chiyu Uemae
"Most contemporary Japanese artists could be divided into those who worked in a broadly international style and those who maintained Japanese artistic traditions, though usually within a modern idiom. After World War II, painters, calligraphers, and printmakers flourished in the big cities, particularly Tokyo, and became preoccupied with the mechanisms of urban life, reflected in the flickering lights, neon colors, and frenetic pace of their abstractions.
All the "isms" of the New York-Paris art world were fervently embraced. After the abstractions of the 1960s, the 1970s saw a return to realism strongly favoured by the "op" and "pop" art movements, embodied in the 1980s in the explosive works of Shinohara Ushio. Many such outstanding avant-garde artists worked both in Japan and abroad, winning international prizes.
These artists felt that there was "nothing Japanese" about their works, and indeed they belonged to the international school. By the late 1970s, the search for Japanese qualities and a national style caused many artists to reevaluate their artistic ideology and turn away from what some felt were the empty formulas of the West. Contemporary paintings within the modern idiom began to make conscious use of traditional Japanese art forms, devices, and ideologies. A number of mono-ha artists turned to painting to recapture traditional nuances in spatial arrangements, color harmonies, and lyricism."
Most young artists' now attend University to study their art. To progress up the ladder is still a huge struggle which drives many young artists' to leave Japan and head for New York, London or Paris.
Artists' such as Ikeda Masuo (1934-1997), a print artist was unable to make any success in Japan so he moved to New York. Ikeda Masuo, published many printed works full of eroticism and irony, which established his fame worldwide. Ikeda also won the Grand Prix for printmaking at the 1966 Venice Biennale. On his return to Japan he was able to achieve a greater success, and now there is the Masuo Ikeda Museum in Nagano, which I visited when I lived there. The museum opened around the time of his sudden death. He never got a chance to visit it.
My own interest in Japan Abstract Art is to take very traditional concepts such as wabi sabi, Japanese flower arranging, Ikebana, or scroll painting called kakejiku, and use the concept to make my own abstract works.
Dawn after Dark Painting
Japanese painting based on the concept of the Third Reality. Black and white. Inspired by the book Dawn After Dark by Rene Huyghe and Daisaku Ikeda.
The Huyghe-Ikeda dialogue converges on the social tasks of both the religious and artistic dimensions of spirituality as well as education in dealing with the egoism of the modern world its proclitivity to sacrifice the interests of others and future generations for its own needs. These tasks, the co-authors agree, are directly linked to the kind of individual empowerment or self-transformation that embraces a practicable vision of coexistence.
I read the entire book without putting it down but the most appealing chapter was;
Part Five: Artistic Creativity 1. The Spiritual Value of Art 2. Art in the Orient and in the Occident.
In this chapter they discuss the spiritual value of art, and what art is.
Commonly, there are two realities, Subjective Reality, and Objective Reality. Subjective Reality is Time, while Objective Reality is Space. We are all Time in Space. Our lives are Time, Subjective Reality. They conclude that there is a Third Reality betweem Time and Space, this is the place of the artist whose role it is to transform Time into Space. My paintings, Dawn after Dark are based on the idea of a Third Reality.
Simply Color
In painting one of the strongest forces is the use of color. The psychological aspects of color are well documented. It's what attracted me to painting in the first place.
When we are small children it's the color which draws us to the paint box. In the 1950's a technique developed in abstract painting which is now called Color Field Painting. which focuses on the lyrical effects of large areas of color.
Color Field painting initially referred to a particular type of abstract expressionism, especially the work of Mark Rothko, Clyfford Still, Barnett Newman, Robert Motherwell and Adolph Gottlieb. Art critic Clement Greenberg perceived Color Field painting as related to but different from Action painting.
During the early to mid-sixties Color Field painting was the term used to describe younger artists like Kenneth Noland, and Helen Frankenthaler, whose work were related to second generation abstract expressionism, and to newer artists like Larry Zox, Frank Stella, all moving in a new direction.
Color Field painting clearly pointed toward a new direction in American painting, away from abstract expressionism. Color Field painting is related to Post-painterly abstraction, Suprematism, Abstract Expressionism, Hard-edge painting and Lyrical Abstraction.
In general these artists eliminated recognizable imagery, reduced references to nature, and they painted with a highly articulated and psychological use of color. Certain artists quoted references to past or present art, but in general color field painting presents abstraction as an end in itself.
In pursuing this direction of modern art, artists wanted to present each painting as one unified, cohesive, monolithic image.
In my paintings "Simply Color" I'm exploring my feelings and thoughts about color, including psychological and spiritual aspects.
Wabi Sabi Painting
The core of Wabi Sabi, and Japanese life, is transcending the way of "looking" and "thinking" about existence. A beauty of things imperfect, impermanent, and incomplete. A beauty of things modest, humble and unconventional. Some thoughts on the Japanese aesthetic philosophy... Wabi Sabi is both very simple and complex, has is most aspects of life in Japan. The core of Wabi Sabi, and Japanese life, is transcending the way of "looking" and "thinking" about existence. Wabi Sabi is the Japanese sense of beauty of the imperfect, the impermanent, the incomplete, the modest, the humble, rustic and organic, a sense of beauty in the unconventional.

In the Western World, "man" is at the center of the Universe; While in the East, Nature is the center of the universe.In another way, westerners look inwards at themselves, the "individual" is the center. Easterners look outward at the whole and the individual is not as important as the whole or "group consciousness. "There are many deep meanings, unseen in reality, to Wabi Sabi. I have met many Japanese who don't understand or have never heard of Wabi Sabi. With the trend in Japan to become more American, it's less understood.

In the traditional Japanese house, the garden or the nature is a part of the inside, with only a paper rice screen separating the inside from the outside. This creates a spiritual balance, of the people living there. A cup can be very beautiful, but never as beautiful as the cup of nature, like the ocean. In Japanese aesthetics, and therefore Wabi Sabi, harmony of space "Wa" is very important. In the traditional Japanese style room, to a westerner it would appear to be empty and having no furniture. To the Japanese, the space is the balance of "Wa" or harmony.

The western garden is designed to arouse the mind and passions, while the traditional Japanese garden is designed to make the mind quiet. The best example being the Zen Gardens. Wabi Sabi "a beauty of the imperfect". This does not mean that theJapanese prefer to have a cup with a crack in it rather than without one. Most traditional Japanese art and crafts are some of the most perfect in the world, but that on the deeper understanding of existence, even the most perfect i s imperfect when compared to the existence or nature of life.

You can search the net for other meanings of Wabi Sabi, but in the end it can only be understood by experiencing it, words are never quite enough.

Wabi Sabi, like painting.
Can't be seen.
Can't be written.
Can't be spoken.
Can't be heard.
It can only be experienced.